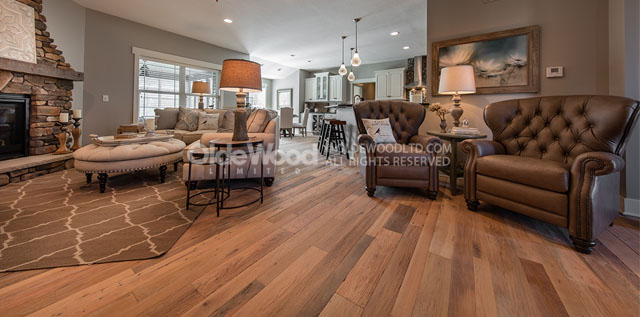 Project Spotlight - Custom Home in Northeast Ohio
Olde Wood Ltd. had the privilege of being a part of the Building Industry Association of Stark County's Parade of Homes this year. This three bedroom, two and a half bathroom home features custom Reclaimed Antique Oak Wide Plank Flooring and several of our other custom reclaimed building materials.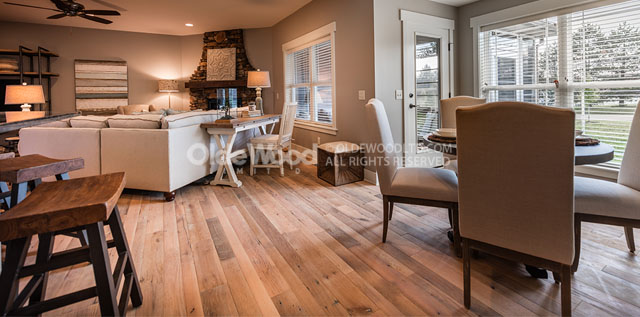 The foyer, kitchen, family room and dinette features solid Reclaimed Antique Oak hardwood flooring with random board widths of 3" - 6" and random board lengths of 2' to 12'. It was prefinished with a Natural Oil Rubio Cotton Finish to soften the tones and patterns of the Reclaimed Antique Oak. You can view more photos of this custom wide plank floor in our Reclaimed Antique Oak photo gallery.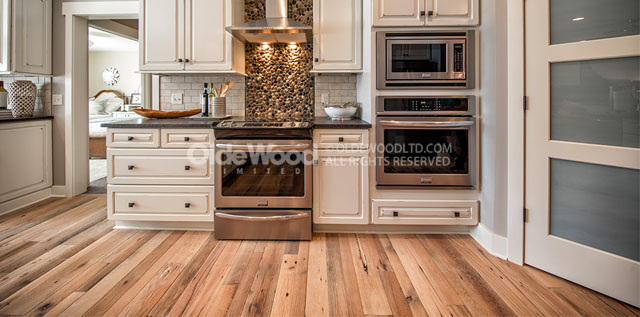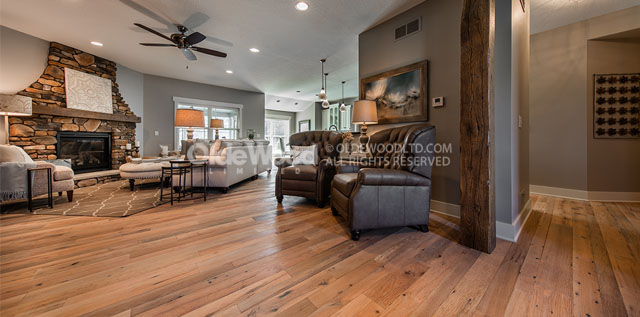 The reclaimed wood design was continued in the home with our Reclaimed Rough Sawn Barn Beams, a Wooden Fireplace Mantel, and Beam Skins. If you would like to see this gorgeous home in person, it is a home built by Kauth Custom Builders in The Meadows of Scotsbury Parade of Homes that will be running this week in Massillon, Ohio. You can find information about the Parade of Home's location and hours at the BIA website and Facebook page.