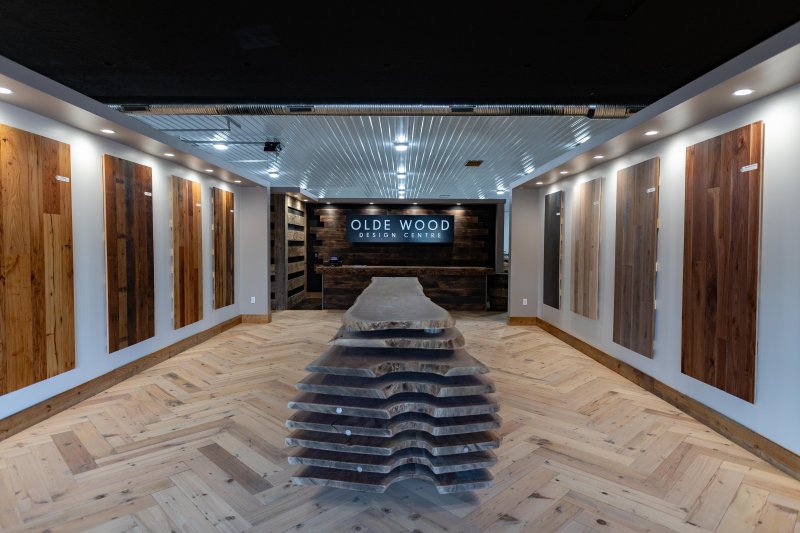 The Finest Wood Straight from the Industry's Best
---
SPECIAL! Reclaimed Antique, Traditional Plank and Mustang Collection flooring comes with Free Filling!*
(retail sales only)
---
Beautiful hardwood does more than just illuminate a living space. It creates a unique ambiance that relaxes, inspires, and causes the mind to dream. Olde Wood Limited® is the leading manufacturer of the finest quality custom-milled wide plank wood flooring and other building materials for residential and commercial building. Our mission is to create timeless products with lasting value through preserving the elements of America's historic past and promoting the wise use of natural resources.
With our 20+ years of industry experience, we know how crazy projects can be. You've got a lot on your mind and the small details can add up to be big stresses. That's why we are now offering free filling on our wide plank flooring*. This offer will only be available for a limited time, but with a deal like this, is there really any reason to wait?
---
What's a good hardwood floor?
One that's made with integrity. We hand-inspect each board and subject them to an extensive defecting process to ensure they will last for the next several hundred years. We combine the milling practices of yesterday with the technology of today to give you the hardwood experience you've been looking for.
---
What factors should you consider when looking for a hardwood floor?
We know them all. We've worked with thousands of customers and over 4.9 million feet of materials. Our craftsmen are here to help in your decision-making process and will provide you with the best customer service and ceaseless knowledge along the way.
---
What hardwood floors are the best?
Ours, of course! But whether it is our traditional hardwood floors, reclaimed barn beams and timbers, our hand-hewn wooden fireplace mantels, or other custom products, they come to you straight from us with our seal of approval.
*Offer applies to retail only. Offers not applicable to previous estimates or quotes. Free filling is only available for Reclaimed Antique, Traditional Plank, and Mustang Collection flooring products.