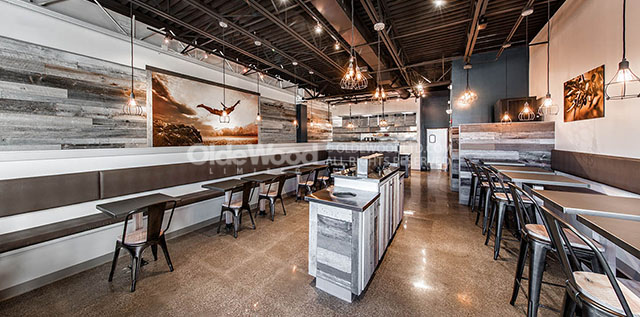 Project Spotlight - Mata Mediterranean Grill
If a taste of the Mediterranean is something you find yourself craving, a good place to indulge is in Canton, Ohio.
Mata Mediterranean Grill located on Fulton Drive recently entered the restaurant scene and offers a selection of kebab platters, pitas, Grecian salad, and of course, hummus. All of its dishes are cooked with fresh ingredients and made from scratch, and it's been receiving rave reviews from its customers.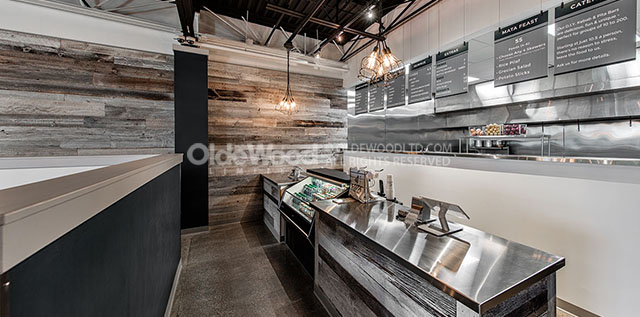 The restaurant itself has a stylish, modern design, combining industrial light fixtures and metal chairs with a reclaimed wood wall treatment. For the reclaimed wood, they turned to a local reclaimed building materials manufacturer with almost 20 years of experience in the industry - Olde Wood.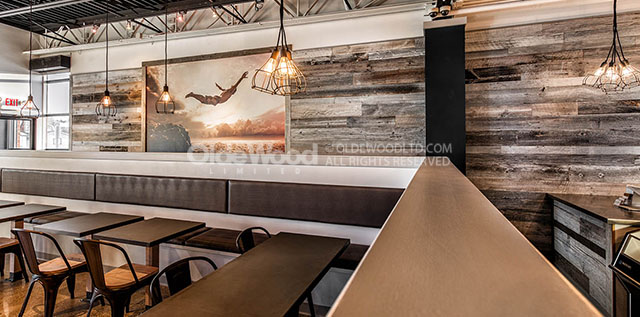 The products chosen for the wall treatment were our Prefinished Grey Barn Siding and our Prefinished White Barn Siding. These products feature the natural, weathered texture of faded barn siding with an even, color-coated surface. The siding is reclaimed from agricultural structures built in the late 1800s and early 1900s, giving it beauty that only comes with age. Each board has a unique story to tell and may contain gorgeous characteristics such as nail holes and weathered knots.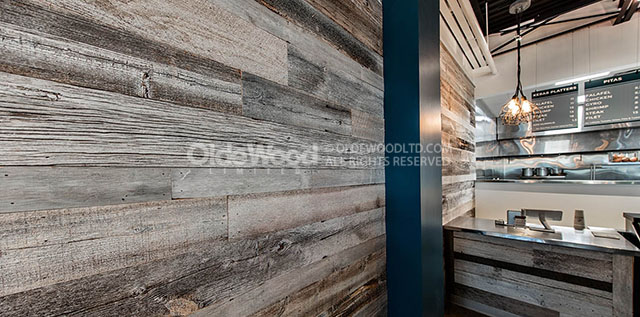 To see more photos of how barn siding can make a stunning wall treatment, check out our gallery of images or learn more about the products used at Mata Mediterranean Grill at our Prefinished Barn Siding page.