Project Spotlight - Two Floors, One Beautiful Home
Hardwood flooring it is not often mixed and matched in a home, but the end result of such a design can be exquisite. This project features two of our wide plank flooring products in one home, combining the histories of each reclaimed wood product into one story.
Two of the guest bedrooms in this home showcased Savanna from the Venture Collection. This reclaimed Hickory flooring is prefinished with an exclusive Olde Wood custom color to highlight its robust grain pattern.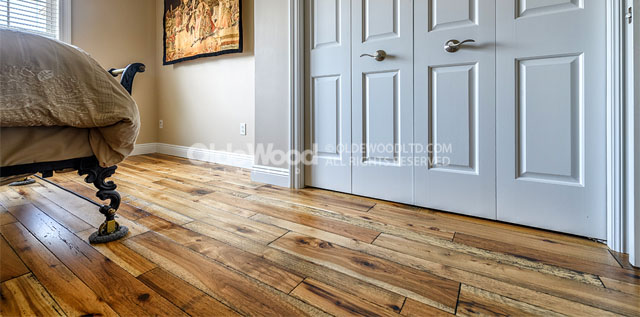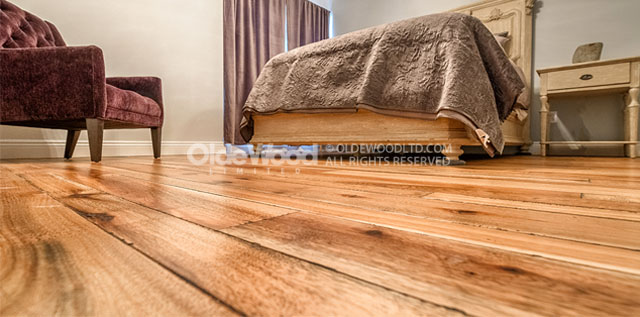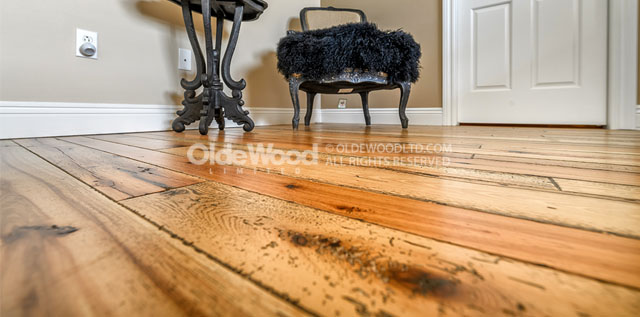 Reclaimed Antique Wormy Chestnut wide plank flooring was used in the master bedroom. This is the rarest of reclaimed hardwoods as the American Chestnut tree was virtually destroyed by the 1950's due to a fungus infestation called chestnut blight. A priceless piece of American history, Antique Wormy Chestnut includes characteristics such as nail holes, sound cracks and checking, and its famous worm holes.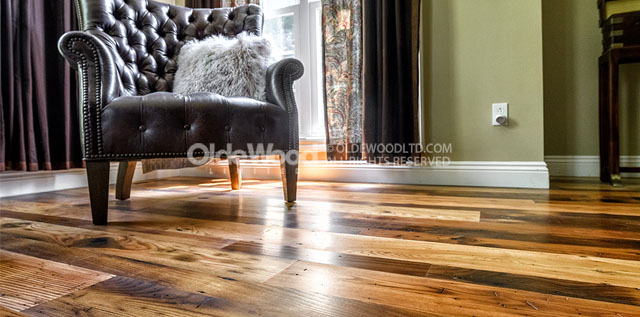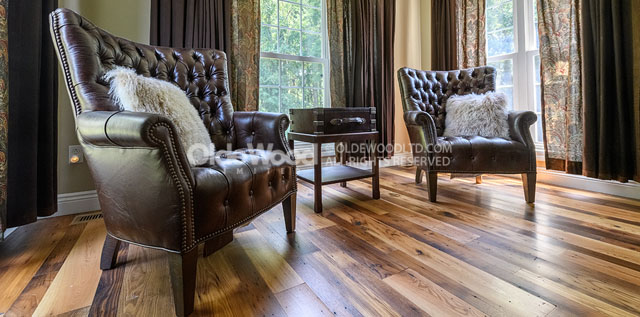 To see more photos from this unique project, take a look at the Savanna photo gallery and the Antique Wormy Chestnut photo gallery!