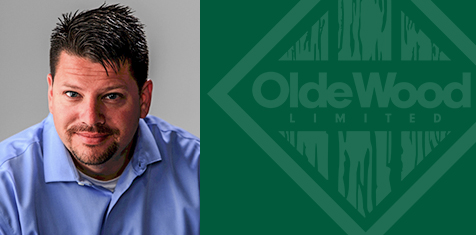 Tommy Talks: Engineered Flooring
Good morning, everyone! Some of the most frequent questions we receive from our customers relates to the differences between solid and engineered flooring. One of the biggest misconceptions in the hardwood flooring industry is that engineered flooring is a cheapened product. That may have some semblance of truth for other manufacturers but not at Olde Wood.
I think it's important that we understand and educate customers on the quality of our engineered hardwood floors. We have invested countless hours and money in research and development to create one of the absolute best products in the industry. In the case of some other manufacturers, the foundation of their engineered flooring is cheap plywood with a paper-thin veneer applied to it. We use a cabinet-grade Baltic Birch plywood which is constructed with a zero VOC adhesive. Our machinery is the most state-of-the-art equipment available to manufacturers. Our standard 4MM wear layer is as much of a lifetime product as our solid flooring and will last up to 30 years.
Over the last five years, the market has started moving exponentially faster towards engineered products and it is apparent that this is the future of hardwood flooring. We wanted to be at the forefront of this movement which is why we spent the effort before the trend started. We already have the superior product and streamlined manufacturing processes in place. In my experience and educated opinion, engineered flooring will dominate the hardwood flooring market by upwards of 80-90% over the next decade and we're ready for it.
Not to say that we won't support our solid flooring customers by any means. There are plenty of people who want solid flooring. There will still be a healthy market share for those products and we remain one of the best in the industry at producing and supporting it. However, engineered is a more stable, versatile product that doesn't sacrifice in look, feel or cost. This is why with the right education, most customers will be moving in that direction.
As always, I appreciate each and every one of you. Have a great day!