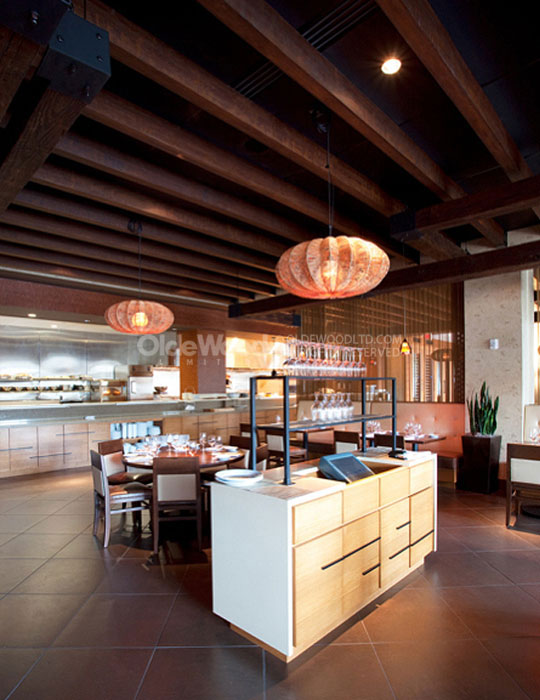 Equally beautiful as our hand-hewn line is our Rough Sawn beams. These beams feature the original saw marks created from early milling practices of using water or steam-powered saw blades. Used as structural elements in barns and wooden buildings, these timbers provide a more clean and even surface than our hand-hewn lines while preserving the natural beauty found only in antique rough-sawn timbers. Each beam is a one-of-a-kind masterpiece and may contain a combination of natural artifacts such as mortise/notch pockets, natural checking, weathered grain, saw marks and nail holes. While the majority of our Rough Sawn beams are offered in squared sides, we do come across pieces that contain rare milling features. These prized beams are offered upon request only, please call for availability.
---
Reclaimed Beams + timber Specifications

FACE WIDTHS: 4"x7", 6"x6", 6"x8", 7"x7", 8"x8", 9"x9", 8"x10", 10"x10", 10"x12", 11"x11" – (call for in-stock sizes & availability)
LENGTHS: Custom cut, please call
AVAILABLE FINISH: Natural/Unfinished, Pre-finished
FEATURES: Original Saw Marks, Insect Holes, Structural Notches, Virgin-Timber Grain

---

LENGTH & WIDTH VARIANCE: It is necessary for us to include material overage to ensure the desired length is shipped. When this happens, the extra material will be shipped in-tact and charged accordingly.
KILN DRYING: We are able to kiln dry timbers up to 20' in length.
PLEASE NOTE: Beams are priced by the board foot (BF) as mixed-hardwood specie orders. Please call for single-specie beam orders.