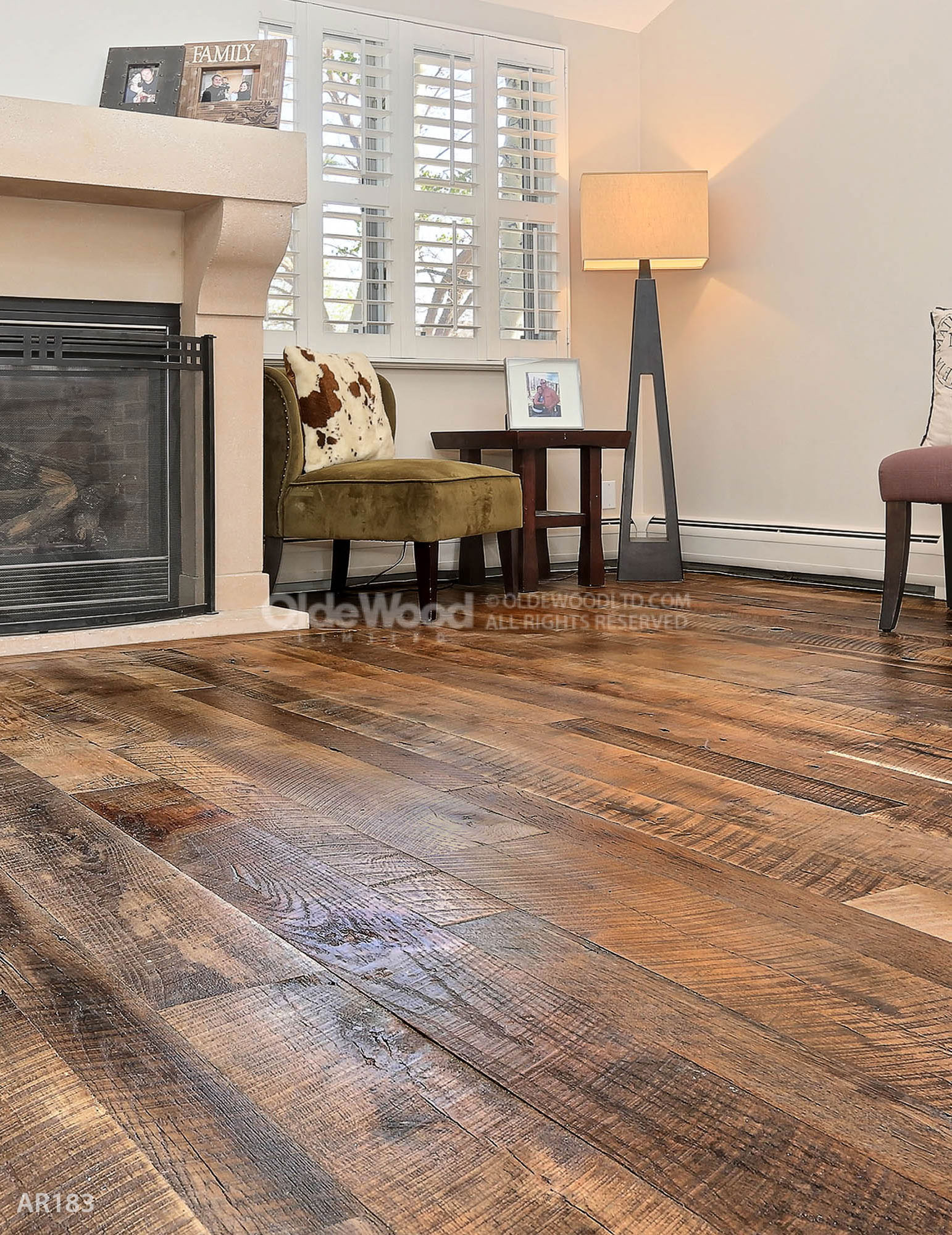 View Antique Oak - Original Face Gallery
Finish Options:
Reclaimed Wide Plank Flooring
Antique Oak - Original Face
Antique Oak Original-Face is among our most popular flooring choices, salvaged from wood joists, rafters, granary boards, siding and floor boards in old barns and other wooden structures. You'll fall in love with our hand-selected, repurposed antique oak flooring for its natural beauty, rich patina and unrivaled character. With warm earth tones, tight knot structure, slight checking and varying grain patterns, reclaimed antique oak flooring will perfectly complement any room in your home.
Distinctives of Original Face Antique Oak Flooring
Whether red, white or a combination of the two, reclaimed oak hardwood flooring features original saw marks, nail holes, sound cracks, checking and wormholes for a one-of-a-kind design.
---
Specifications

Engineered Flooring Specifications

WIDTHS: 3" to 6"
LENGTHS: 2' to 12'
THICKNESS: 5/8" & 3/4"
AVAILABLE FINISH: Unfinished Only
SURFACE & CUSTOM OPTIONS: Wire Brushing, Beveled Edge, Hand-Scraping, Same Width Planks, End Matching up to 10"

Solid Flooring Specifications

WIDTHS: 3" to 12"
LENGTHS: 2' to 12'
THICKNESS: 3/4", 5/8", 1/2"
(5/8" up to 8" only)
AVAILABLE FINISH: Unfinished
SURFACE & CUSTOM OPTIONS: Wire Brushing, Beveled Edge, Hand-Scraping, Same Width Planks, End Matching up to 10"

---

Download Spec Sheet

Accessories